Yellowstone National Park is located in the United States of America, it is the oldest national park in the world (recognized in 1872). The park covers three states, Wyoming, Idaho and Montana.
The park is known for its temperate and geothermal ecosystems, which are unique in the world, as well as it's varied geography, from mountains ranges, canyons, rivers, valleys and lakes. Yellowstone is also full with wildlife, hosting many species of reptiles, birds, fish and mammals, such as bears, wolves, bison and elk.
There are plenty activities available at the park, such as camping, hiking, climbing, canoeing, boating and fishing. Hiking is probably the most popular activity, with numerous trails available.
Although I have lived relatively close to the park (Chicago), I've never visited the park. It's a shame, I'd love to go hiking in Yellowstone park!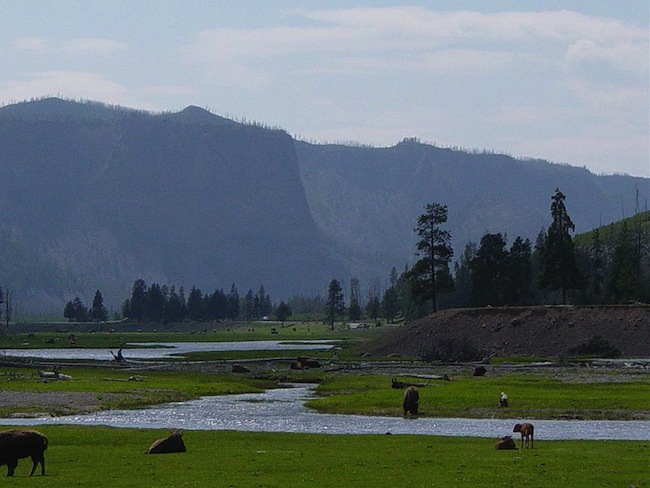 8 April 2013