Also known as Death Road, the North Yungas Road leads from Boliva's capital La Paz to Coroico. It's been named "the wold's most dangerous road." An estimated 200 to 300 people use to die on this road every year. You probably wonder why anyone would want to even come close to this road right?
The answer is: because the surroundings are stunning. At La Cumbre Pass, a short distance from La Paz, the road leads up to 4,650 meters. From here it descends over a stretch of 60 kilometers before it ends at Coroico at an altitude of 1,200 meters.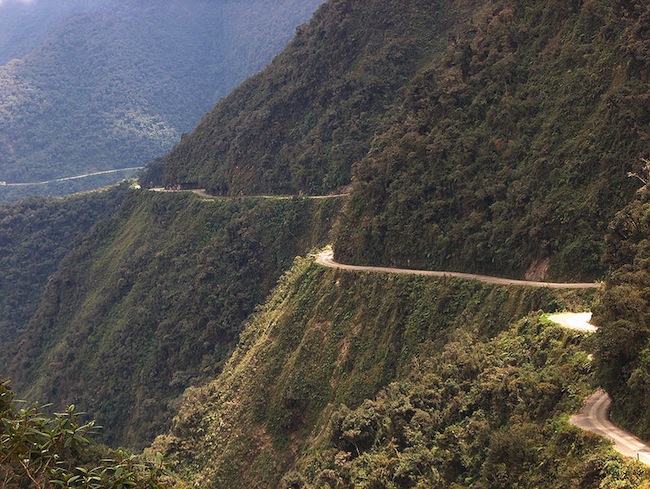 Along the way you'll experience steep hillsides and spectacular cliffs as you go from the cool Altiplano terrain to tropical rainforests. Majestic scenery and stunning landscape that can only be seen in very few places.
Yungas road used to be the only road for people trying to make their way to La Paz. This is no longer the case. With the opening of another, much safer road, the old road has been closed down for cars. It's still open to cyclists. It's become a lot safer now that cars and busses have ceased using the road. It's still advised to be careful though and accidents do still happen.
The most popular way to descend Yungas Road is by mountain bike. Many tour operators cater to downhill enthusiasts and provide guides, transport and equipment. I have been advised not to go for the cheapest ones; you really don't want your breaks to stop working halfway down the road. I've been told Gravity Bolivia is the best choice of your operator.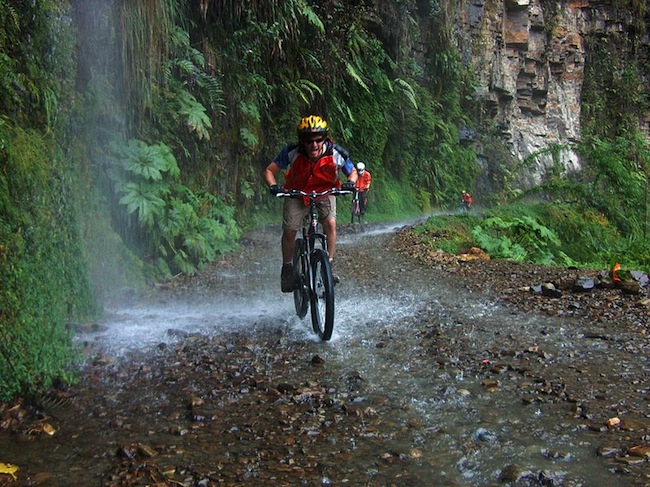 It's best to avoid the Death Road during the rainy season that runs from November to March, as the road can become a little inaccessible. It's already dangerous enough as it is, so you might as well choose a safer time to go.
9 April 2013